---
CV Jakob Robertsson
Born 1971, lives and works in Stockholm, Sweden
Education
1993–1997 M.F.A. Konstfack, University College of Fine Arts, Sweden
Professional Experience
2003 Design, Rörstrand, Lidköping, Sweden
Public Commissions
2014 "Frimurarvägen", förskola
2013 "Stångholmsbacken", förskola
Selected Exhibitions
2015– Konst på kulturministerns tjänsterum, Rosenbad, Stockholm
2015 "Örnsbergsauktionen 2015" Galleri Bon, Stockholm
2014 "Sputnik-auction" Tokyo, Japan
2011 "A Moment in Time", (solo) Eskilstuna konstmuseum, Eskilstuna
Represented
2006 The Swedish National Museum, Nationalmuseum, Stockholm
Grants
2005 The Arts Grants Committee, Visual Art Fund, one year work grant
Selected Publications
Books: Craft in Dialogue: Six Views on a Practice in Change, 2005
TV: Bästa formen, SVT 2006#2 & 2004#6
---
High resolution pictures
Click on the thumbnails below to view the high resolution pictures. After it has fully displayed, you can then right-click (Windows) or click-and-hold (Mac) to save the file to your computer.
---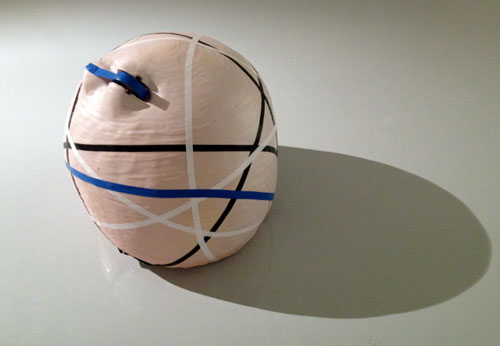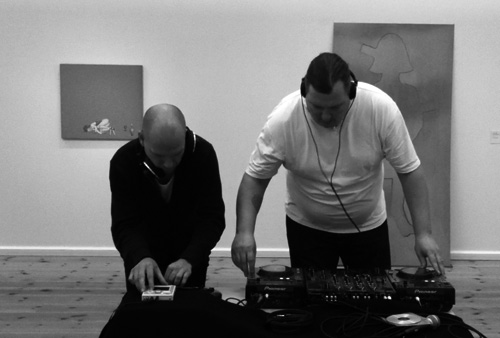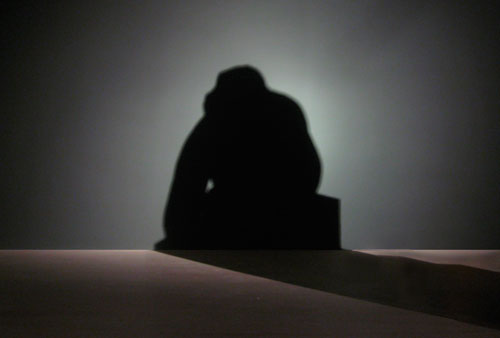 A Moment in Time
Gustavsbergs konsthall, Gustavsberg, Sweden / 16 oktober 2010–9 januari 2011
Jakob Robertsson's ceramic art has many resonances. Stylistically it is often reminiscent of the direct and forceful imagery of comics but behind this seemingly light-hearted surface there is a deeply serious aspect. Death, Love, Bamse the little bear, those who are vulnerable and lonely – they have all played their parts in Jakob Robertsson's art. For his exhibition at Gustavsbergs Konsthall, he has been working with a new series of ceramic sculptures. He comments on the exhibition in his own words: "It is about what is good in life: the events and moments of contentment that act as a sort of blessed release from all that is laborious or dull. It deals with the large and genuine emotions and the positive element in being pathetic…"
Jakob Robertsson has been an active member of the group known as WeWorkInAFragileMaterial for many years and has taken part in numerous exhibitions. A Moment in Time is his first solo exhibition since 2002. His return to the Swedish crafts scene is one that many people have looked forward to.
---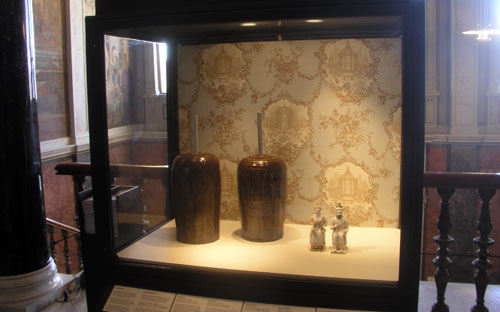 Kebaburnor (Kebab Urns)
Nationalmuseum, Stockholm, Sweden / 15. 11. 2006—11. 02. 2007
"Under sina besök i Skoklosters slott har han slagits av dåtidens fascination för det exotiska och orientaliska, bland annat gestaltat i kinesiska och japanska urnor parvis placerade på byråar och skåp, liksom i kryddorna på barockens bord.
- Fascinationen går vidare men tar sig andra uttryck i dag, säger Jakob och berättar om hur kebabrullar kan bli keramikurnor och om hur främmande matkulturer, för tillfället den libanesiska, alltid framstått spännande. Kebabrullar som urnor kan på så vis påminna oss om vår nyfikenhet på andra kulturer, samtidigt som kebabens vanlighet är ett tecken på hur det en gång främmande kan bli del av vår vardag."

/Maria Perers

Texten är ett utdrag från katalogen; WWIAFM at skoklosters slott.
---
"The noblest clay, the most costly marble, man, is here kneaded and cut, and to the chisel strokes of the Dionysian world artist rings out the cry of the Eleusinian mysteries: "Do you prostrate yourselves, millions? Do you sense your Maker, world?"
---